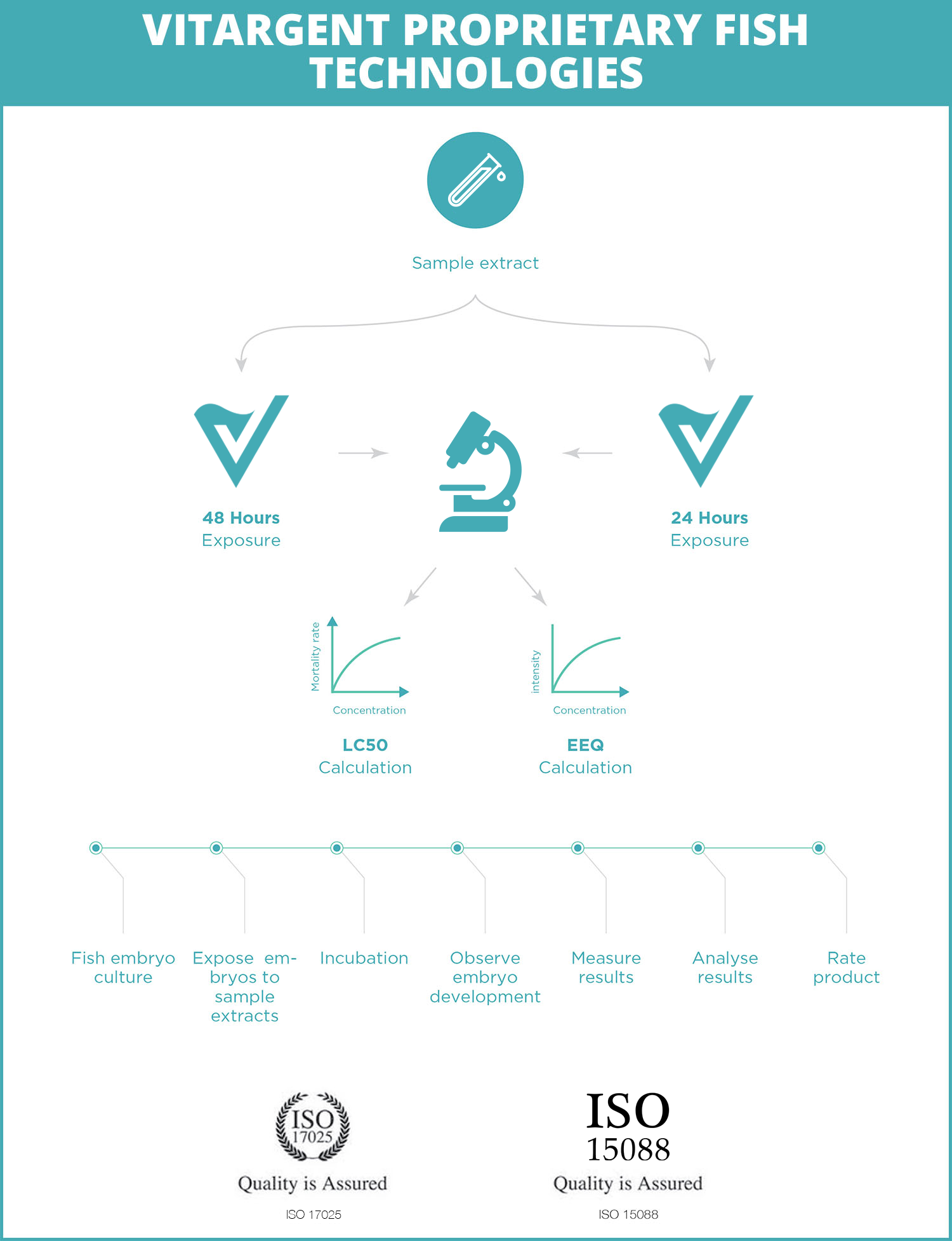 Our glow-in-the-dark medaka embryos test for "Estrogenic Endocrine Disrupting Chemicals". These chemicals disrupt estrogen endocrine system and have been linked to cancer, infertility, early puberty and neurological disorders.
We've genetically modified the medaka with jellyfish DNA so they glow fluorescent green when exposed to Estrogenic Endocrine Disrupting Chemicals. The stronger the chemicals, the brighter they glow.
Zebrafish embryos test acute toxicity – the kind which causes immediate poisoning. They can react to over 1000 toxic chemicals.
Zebrafish shares 84% of the genes that relate to disease with human being. So what's harmful to them is highly likely to be harmful to us too.