We use medaka and zebrafish embryos to perform toxicity tests.
We conduct tests at every point along the supply chain
We enable manufacturers to ensure their products are free of harmful chemicals
We give consumers the information they need to make safer choices
Our technology raises the standard of safety testing
OUR TECHNOLOGY IS FAST AND EFFICIENT
It is more comprehensive than chemical testing, and provides an ethical alternative to animal testing.
Our clients include global cosmetics and skincare companies, food and beverage conglomerates, leading testing laboratories and governments.
Vitargent's technology is the first line of defence when it comes to safeguarding against harmful chemicals.
We test at checkpoints along the supply chain ensuring quality control at every stage of the production process.

Raw materials

Formulation

Sampling test

Production & Processing

Quality Assurance

Packaging
Benefits

OF WORKING WITH US
- Mitigate reputational and financial risk

- Gain public trust

- Stay ahead of regulation

- Enhance brand value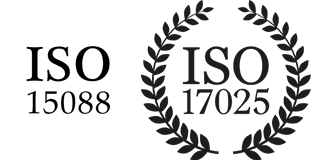 We are the only ISO17025 accredited laboratory in Asia that provides fish embryo based toxicity testing.